DIY DRUM
BUILDING BUNDLE.
Get bangin' results with a bangin' bundle.
It's our famous Drum Making DVD + Online Club Access, wrapped up into one trusted and fun instructional drum making combo.
GET THE BUNDLE!

Basically, awesomeness. No, but seriously, our GDM Drum Building Bundle is unlike any "HOW-TO" product you've ever used before. It's drum making, made simple. It's results, beyond professional. It's our step by step Drum Making DVD and our Club Membership wrapped into one super-solid package. We did all the hard work for you, just follow along with ease.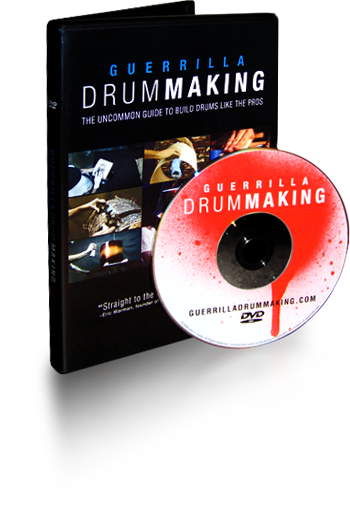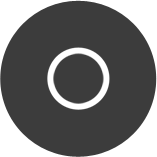 THE DVD
Easy instructions to follow, painless to get started. You'll see exactly what to do in this 86 minute step by step bad-mother-effer.

THE CLUB
Hours of extra video tutorials, help when you need it, printable directions, updates, downloads, and other cool stuff you'll love.

THE MATERIALS
We'll show you the best materials, where to get them, & how to save. Nothing is left out and you don't need any experience or crazy tools.
We want you to look and sound like a million bucks, without paying that.
Ready? Let's Hit It.
The original GUERRILLA DRUM MAKING DVD was a groundbreaking, clever, and fun-to-watch instructional guide. We already did all the hard work for you, now let us show you what to do. Can you use a hand drill? If so, then you can build an incredible drum set. With our Building Bundle, you wont need any special tools or experience. Join THOUSANDS of viewers and let us show you how to build your dream drums on your first try.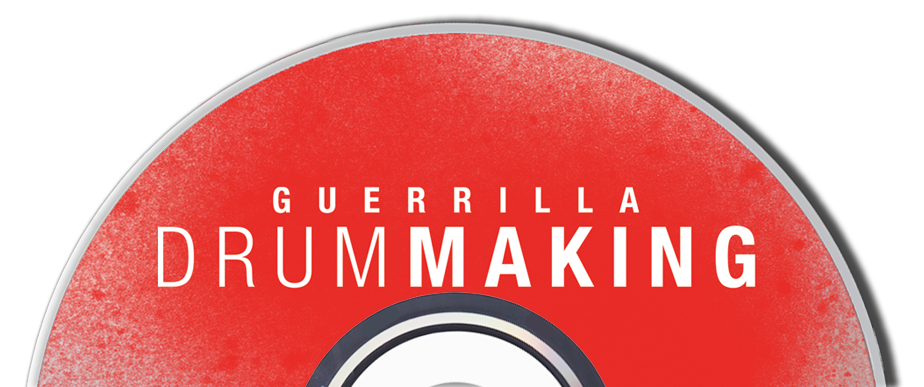 If our DVD was John Bonham,
our GDM ONLINE CLUB would be Led Zeppelin. The club is a companion to the DVD and is fun, bold, and incredibly easy to use. Just LOGIN to get extra videos, help, see where to get materials, and more. The DVD alone is pretty bad-ass, but adding our club membership to it takes it over the top. Believe us, you'll love it.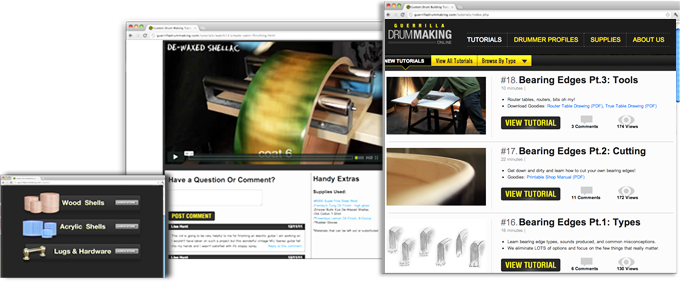 The right supplies and materials are key to your project, and we will show you exactly what materials we use in every video. We'll show you what we use, what we love, where to get it and who to get it from. No details are left out.
The GDM DVD has shipped out to over 4,000 drummers around the world, and The GDM Online Club is home to even more. Our viewers include industry veterans, total beginners, and just about everyone in between.
"John Dutra is to home drum building as Bob Vila is to home repair projects or Rachel Ray is to cooking at home. He shows you how it's done and gives you the confidence to do it yourself."

-Phil Hood, DRUM! Magazine
"After watching the DVD, I'm pretty sure even I could manage to follow this super clear and logical process to constructing a sweet, one-of-a-kind drum set."

-Mike Dawson, Modern Drummer
"Thank you GDM, for further inspiring me with insight, helpful tips, and EXCELLENT vocal descriptions on how to NOT mess up or fall behind in making the perfect drum."

-Micah, Massachusetts, US

"I would be lost without GDM. John's video, parts lists and clever jigs made it beyond easy and exciting to start building drums. And even now as an established custom snare company, I STILL go back for a refresher course, and to see what great new ideas and videos he has for us."

- Steve Morrison
Drum Tech for The Voice, The Queen Latifah Show & Owner of Drum Tech Services (DTS)
GET THE BUNDLE!
The DVD ($47.99) + The Club ($79.99)...
It's a powerful combo that is Valued at $127.98
Get the bundle, today, for just $69 + FREE Shipping Costs.
No other fees will be charged to you, EVER.
This offer is for a Limited time ONLY.
Get the GDM Bundle before it sells out.
Get it for just $69

After you click "Get it", you'll be taken to a Paypal page where you will pay for your DVD and Membership Bundle for $59. You will also pay for the DVD shipping price. You do not need to be a paypal member to buy the bundle. After a successful checkout, we will automatically create a Username And Password for your Online Club Access, and we will include this information with your shipped out DVD.

Your DVD will ship out within 24 hours of your order completion.
Ready? Let's Do It.